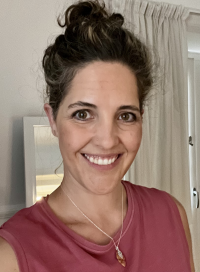 Hailey Pash, MSN
I have over 15 years of experience in direct patient care and health care experience as both a registered nurse and a nurse practitioner. I own and operate Writingale Health Content to help companies translate complex medical concepts into easy-to-understand content for a variety of audiences. 
From health-tech to cannabis, cancer care to pharmaceuticals, research and clinical trials, my years of experience at the bedside and in outpatient clinics uniquely position me to help healthcare sales and marketing teams connect with their audiences in a language that they can understand.
Check out some of my best writing here. Get in touch with me if you're interested in hiring me for your next big project.
Expertise Healthcare, critical care, oncology, nursing education, cardiovascular, nurse practitioner, registered nurse, health tech
Skills Thought leadership, ghost writing, blogs, articles, landing pages, email campaigns
Location USA